39 Warren Ave
East Providence RI 02914
Have you ever wanted be a stand-up comedian?

You only live once - make it happen! Start here by enrolling in The Comedy Connection Stand-Up Comedy Class! This class, led by professional comedian Brian Beaudoin will help you develop a 5-minute stand-up routine that is original and in your own unique comedic voice. At the end of this course, there will be a graduation show where you will have the opportunity to perform your set on the stage at the famous Comedy Connection in front of all your family and friends! This class is tailored either for a person who has never set foot on stage before or an experienced comedian looking to improve. You will learn from a comic who have worked all different shows and crowds! Their experience and guidance will lead to your success!

Overview of the Class
This is Brian's 10th class at the Comedy Connection. The class is designed to help anybody craft a comedy set regardless of comedic ability, So whether you are crossing off an experience on a bucket list, looking for confidence talking in front of a crowd, or looking to become a full time comedian. Former graduates from the class have gone on to receive paid comedy work and start careers in comedy, others were more confident about delivering that big speech at work or the toast at a wedding. Whatever the motive is, This class will help you achieve your goal. Brian will work with you on developing a comedic set unique to your personality, and comedic style. His ability to work with and groom new comedians is fun, informative, and has been proven valuable to all that have taken the class, regardless of their goals.
Comedy Class Dates
Classes are held every Monday 5-7pm from July 12 - August 16, 8 weeks total.
7 Zoom classes - 1 in person class.
Live Graduation show on Wednesday August 18.
Price Tuition: $200.
About the instructor - Brian Beaudoin
Brian Beaudoin is a nationally touring headlining comedian and has been a Rhode Island staple in the comedy community for over 10 years! Brian was named RI Best Comedian 2 years in a row and was the weekly Host of the longest recurring comedy show in Rhode Island, the Hardcore Comedy Show at the Comedy Connection from 2007-2018, Brian has a monthly show at Comix Mohegan sun and is the Host of the Wicked Funny Podcast which is currently in the top 100 standup podcasts in the country.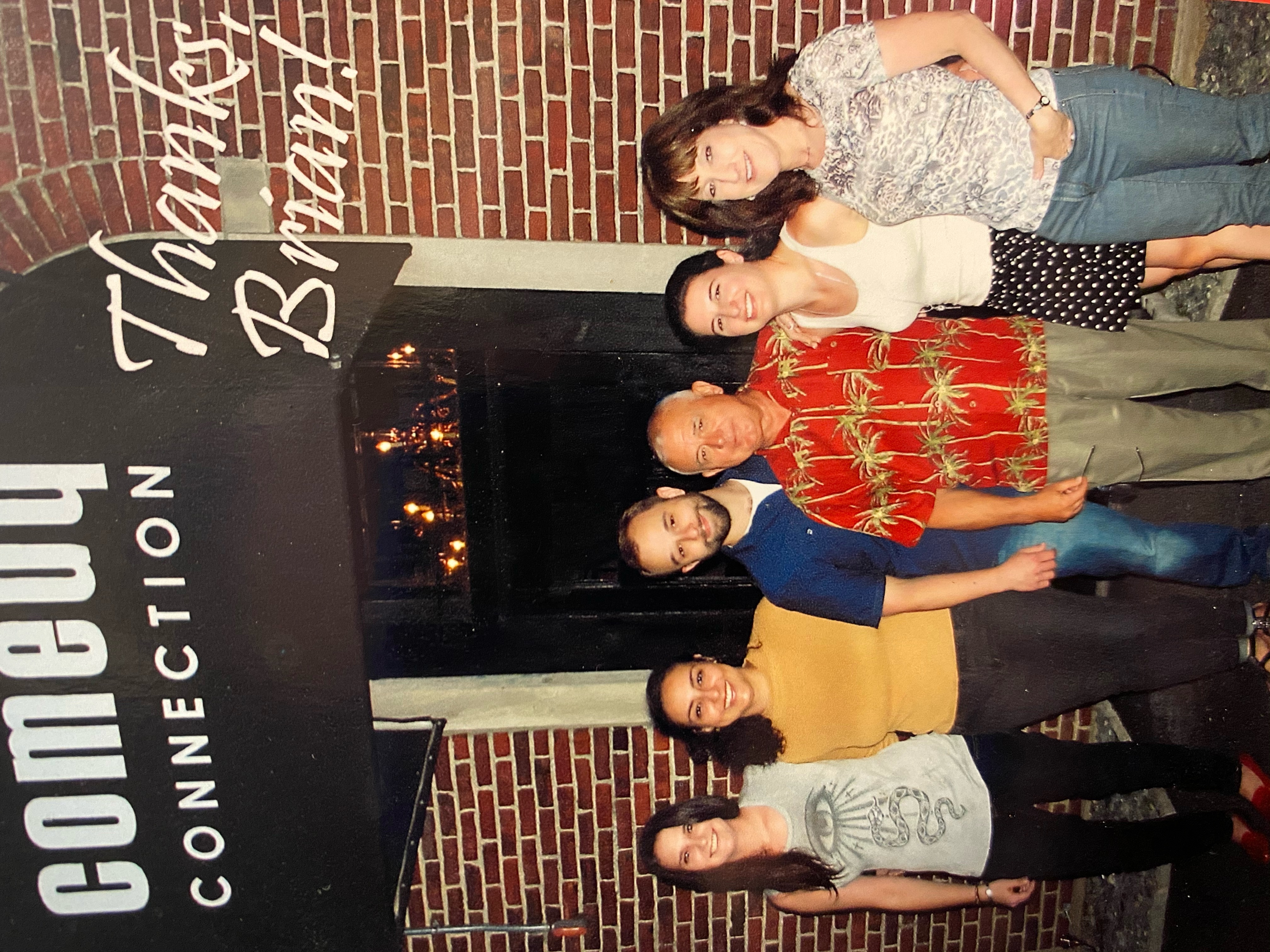 Don't take our word for it.

"Brian Beaudoin's Comedy Class is the best investment I have ever made for my Stand-Up Comedy career. Not only did I learn the fundamentals of Stand-Up Comedy, but I also learned the business side, stage and club etiquette, how to approach bookers, club owners and audiences.
This class easily saved me 2-3 years of hard work and learning on my own. I highly recommend Brian's class for anyone interested in any level of comedy."-David Sinclair
"Taking the comedy class at the comedy connection was hands down one of the best things I've ever done. It turned a bucket list item into an actual part of my life. The class gets you started on the right path, gives you the tools to build with, and a network to keep developing well past the graduation show."-Rui Montilla